PEAKSMART CASHBACK!
From Ergon Energy/Energex on eligible 4kW+ Air Conditioning Installations.
A PeakSmart device is fitted into the Air Conditioner - free of charge.
It has no affect on the warranty and Chilled Heat can process your application for you!
$200 cashback from 4kW - 10kW air conditioners and $400 cashback for 10kW+ air conditioners
T&C's apply
Click Here for more information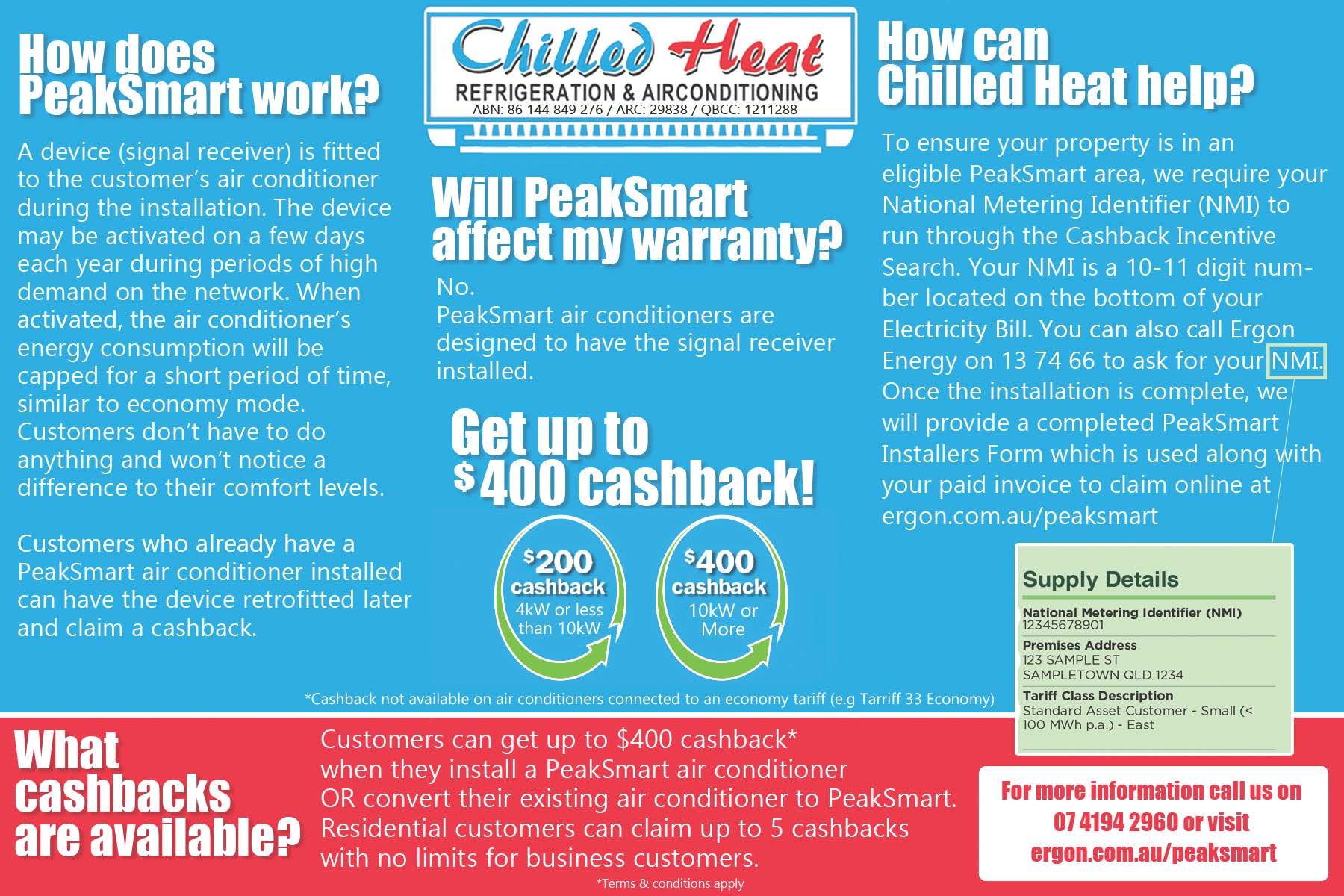 SENIOR & CARER DISCOUNTS
QLD Senior and Carer concession cards are welcome at Chilled Heat!
We offer discounted rates across all our services including maintenance and installations.
Click here to see what discounts are available.